Welcome to Dalian leather plastic packaging products factory official website!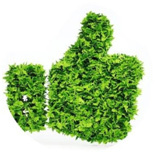 Strive for sustainable development
We are committed to providing innovative, environmentally friendly and sustainable products, and jointly develop solutions to improve customer competitiveness. Sustainable development is the core of our operation. We are proud to be an enterprise based on renewable and low-carbon resources. We aspire to zero environmental burden.Leather packaging expects all suppliers to comply with environmental regulations and the company's paper purchasing policy.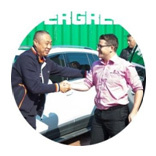 Working with a wider range of industries
In leather packaging, we actively participate in public discussions, including cooperation with industry organizations. Submission to official bodies at the regional level, involving business and customer interests. We choose to cooperate with those who share the responsibility of environmental protection and safety.
We strive to be a reliable partner of our partners, committed to the safety, health and well-being of everyone we work with. Our workplace is a clean and safe working environment, in which the high level of industrial safety performance is the most critical and non-negotiable.

Follow wechat
More wonderful waiting for you!
---
Main products of this station: four layer kraft paper bags, portable paper bags, shopping paper bags, kraft paper bags, paper bags.